The Poop Deck was established in 1970 by a Sailor which is were the name Poop Deck originated.  The popular karaoke bar was originally located at the corner of Seminary Drive and Granbury Road.
In April of 2021, owner Bert Adams, a TCU alumni, relocated to 3505 Bluebonnet Circle and added a full-service menu as well as two TCU purple pool tables and a Golden Tee Golf Machine. 
The establishment has a large stage and host live music on Tuesday evenings and Karaoke on Wednesday, Friday and Saturday.
The restaurant closes at 9pm most nights but the bar is open until 2am. A late night bar snack menu is available on Wednesday, Friday, and Saturday.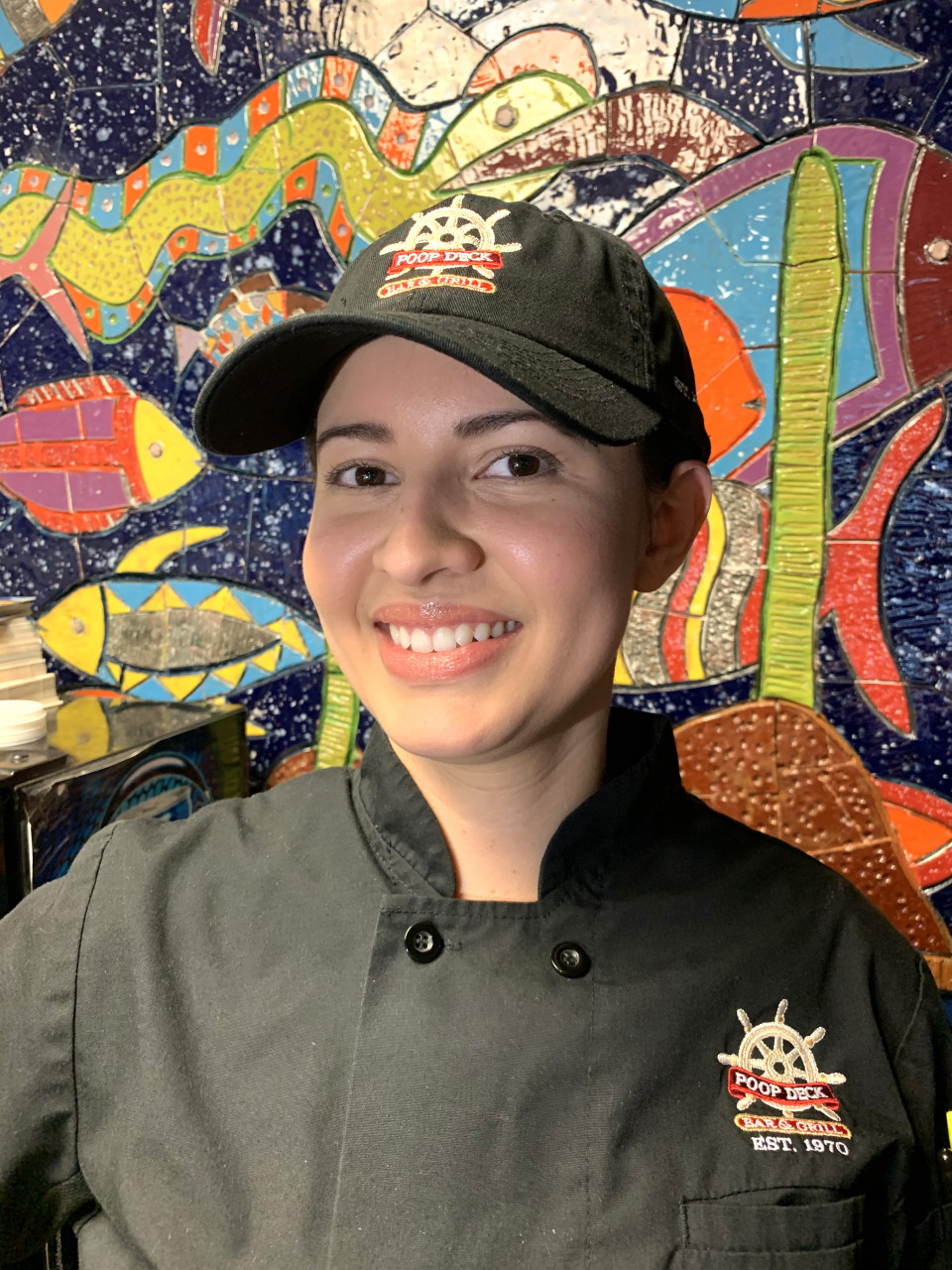 MEET OUR CHEF
ESTHEFANY
Chef Esthefany Harris, Honduras native had always dreamed of being a chef. At the young age of 12 she started to spend every spare moment cooking in her grandmother's kitchen where she developed a love for cooking.
She moved to the states and pursued her dream of going to culinary school. After dealing with a few bumps in the road, she graduated from Le Cordon Bleu in 2014.
She has worked on various restaurants including Yama Sushi in California, Fresco's Cocina Mexicana, Del Frisco's Grille and Deloitte University. She also has 6 years of catering and banquet chef experience.
WHAT DOES POOP DECK MEAN ?
In naval architecture, a poop deck is a deck that forms the roof of a cabin built in the rear, or "aft", part of the superstructure of a ship. The name originates from the French word for stern, la poupe, from Latin puppies. At the stern, the poop deck provides an elevated position ideal for observation.